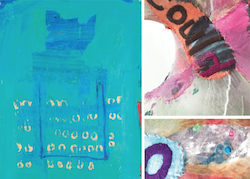 Saturday, March 4, 2017
6:00 pm - 9:00 pm
1452 E 6th St, Los Angeles CA 90021
Jason Vass is proud to present "Ready to See" featuring new painting and sculpture works by LA based artists Dan Callis and Tina Linville on Saturday March 4, 2017.
Exhibition Dates: March 4 – April 15.
Gallery Hours:Tuesday through Saturday from 11am – 6 pm and Sunday by appointment only.