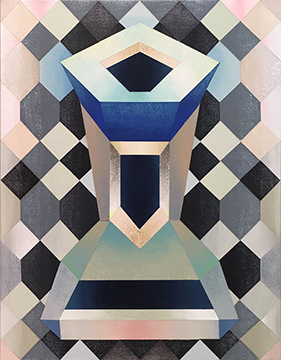 Saturday, April 15, 2017
3:00 pm - 5:00 pm
1601 West Mountain Street, Glendale CA 91201
Join us for this exciting panel discussion on the changes taking place in the commercial gallery system due to the successes and influence of artist-run spaces and pivotal factors in the digital era.
Participants include Eva Chimento (Chimento Gallery), Patricia Correia (Patricia Correia Projects), Davida Nemeroff (Night Gallery) and guest artist/curators. Moderated by Kara W. Tomé.
Gallerist Bios:
Eva Chimento has worked as an arts professional in Los Angeles for the last 24 years. She opened Chimento Contemporary in the fall of 2015 in Downtown to exhibit to a range of artists concentrating on established and mid-career artists who live and work in Los Angeles.
Patricia Correia ran her gallery for seventeen years before closing in 2008 and reinventing her business as Patricia Correia Projects focusing on the sale of fine art and advising artists on the direction of their career paths. She is a consultant and does art sales for private and public art collections and has also sold fine art throughout the secondary art market. Patricia lectures on a variety of art topics, drawing from her thirty years of experience in the art world, both nationally and internationally.
Davida Nemeroff received her MFA in 2009 from Columbia University, New York. Her artwork has been exhibited extensively throughout the U.S. and Canada. She sits on the membership committee for the New Art Dealers Alliance (NADA) in New York. Davida founded Night Gallery in 2010 as an alternative artist-run space in Lincoln Heights. The Gallery then moved to a huge warehouse space in downtown LA, representing over a dozen artists and participating in art fairs around the world.
Moderator Kara W. Tomé, is an arts educator, curator, writer and arts administrator with over twenty years of experience. Kara has curated dozens of art exhibitions in all media, in galleries and alternative settings. She has lectured extensively about art, and was a staff writer for the Art Economist Magazine. In 2013 Kara created the podcast radio show GYST DO IT! for GYST-Ink, a company run by and for artists. She has interviewed over 70 artists in Los Angeles who diversified their careers by starting an artist-run space, collective, or non-profit. Kara is an MFA graduate of CalArts and is currently the Co-Chair of the CalArts Alumni Chapter of Los Angeles.