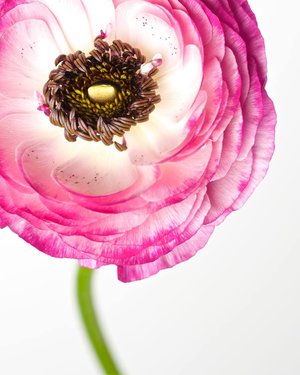 Saturday, March 4, 2017
1:00 pm - 3:00 pm
3126 Beverly Blvd, Los Angeles CA 90057
Gabba Gallery presents Meet the Artists Saturday March 4th 1-3pm. Enjoy bagels, art, and conversation with artists Jeffrey Sklan, Christopher James, Spacegoth (TBC), 8333 and curators Jason Ostro and Elena Jacobson. Take in the four diverse exhibitions and hear the artists discuss their work, process, inspiration, challenges, and more. Informal artist talks beginning at 1:30pm. No charge. Gabba Gallery. 3126 Beverly Blvd. Los Angeles, CA. Street parking.
ABOUT THE ARTISTS
Jeffrey Sklan presents images of flowers, ranging from tulips to poppies, illustrating the guileless beauty of our natural floral world. Sklan's work demonstrates the patience of an artist willing to wait for his subject to grow up—literally. Jeffrey lives and works in Los Angeles.
In his desert studio near Palm Springs, sculptor Christopher James breathes new life into discarded steel. He takes dense metal destined for the junkyard and transforms it into lively, often whimsical works of art. His latest exhibition features exciting new sculptures certain to inspire smiles and wonder.
Los Angels artist Spacegoth uses watercolor and fluid acrylics as well as sarcasm and dark humor in her canvases of haunting animals and grim reapers.
In his debut solo exhibition, artist 8333 showcases new work in his signature minimalist pop style. The show explores themes of connection and isolation, through pictograms rendered with precision, sophistication, and understatement. He lives and works in Los Angeles.
Photo credit: Jeffrey Sklan