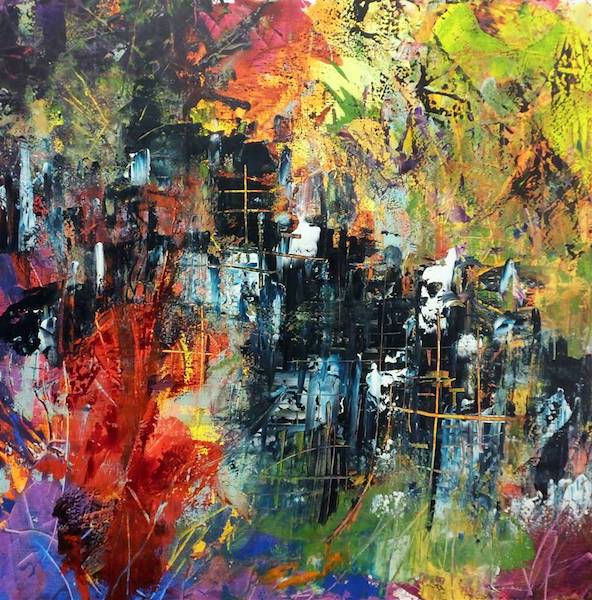 Friday, May 19, 2017
6:00 pm - 8:00 pm
530 W 25th St., New York New York 10001
Greetings from Agora Gallery!
Coming to Agora Gallery this May is the exhibition Elemental Realms, featuring the artist Menno Vos The exhibition opens May 19, 2017 and runs through June 8, 2017 with an opening reception on Thursday, May 25 from 6-8 pm. Entrance is free.
Exhibition times and a press release are pasted below; the following link will take you to Menno's full art display:
http://www.agora-gallery.com/artistpage/Menno_Vos.aspx
NEW YORK, NY – Chelsea's Agora Gallery will feature the exhibition Elemental Realms, which opens May 19, 2017 and runs through June 8, 2017 with an opening reception on Thursday May 25 from 6-8 pm. Any art lover who enjoys thought-provoking artworks and meeting talented and interesting artists is encouraged to attend.
Exhibition Dates: May 19, 2017 – June 8, 2017
Reception: Thursday, May 25, 6:00pm – 8:00pm
Gallery Hours: Tues-Sat 11-6
Gallery Location: 530 West 25th St, Chelsea, New York
Elemental Realms
Featured Artists:
Donna Broder | Wojciech Tut Chechliński | Bulsby "Buzz" Duncan | Iftah Geva | Isabella S. Minichmair | Marlene Kurland | Kankan Ramos | F. Pavon | Menno Vos
About the Exhibition:
Creating New Textures in Elemental Realms
This May Agora Gallery presents Elemental Realms, a collective exhibition that bursts with the energy of the new. This show features artists from all over the world who have one thing in common: a love of experimenting with texture. In oil, acrylic, and even more physically complicated media like gold leaf, the artists in Elemental Realms interrogate how both two-dimensional and three-dimensional surfaces convey information.
A key medium throughout the history of art, paint is also the most frequently used material in this exhibition. One artist feathers the canvas so lightly with acrylic that it almost seems to leave a soft kiss. Another creates an entire texture by cracking the time-hardened surface of his oils. One artist combines acrylic paint with a large volume of gold leaf to create abstract topographies in real space. These works evoke not just the final visual effect of paint on canvas (or board, or any number of surfaces), but the action of laying it down: the speed, the spontaneity, the care.
Elemental Realms begins May 19, 2017 and runs through June 8, 2017 with an opening reception on May 25 from 6-8 pm. Entrance is free.
ARTWORK IMAGE DETAILS:
Title: Bright Light, 2016
Medium: Acrylic on Canvas
Size: 60″ x 60″
About Agora Gallery
Agora Gallery is a contemporary fine art gallery located in the heart of Chelsea's fine art district in New York. Established in 1984, Agora Gallery specializes in connecting art dealers and collectors with national and international artists. The art gallery's expert consultants are available to assist corporate and private clients in procuring original artwork to meet their organization's specific needs and budget requirements. With a strong online presence and popular online gallery, ARTmine, coupled with the spacious and elegant physical gallery space, the work of our talented artists, who work in diverse media and styles, can receive the attention it deserves. Over the years Agora Gallery has sponsored and catered to special events aimed at fostering social awareness and promoting the use of art to help those in need.