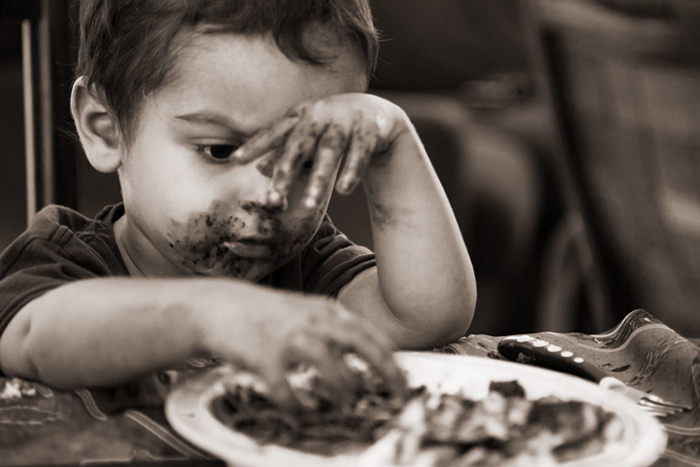 Friday, April 21, 2017
11:00 am - 7:00 pm
1933 South Broadway, Los Angeles CA 90007
Los Angeles-based photographer, Cathy Immordino, will be exhibiting alongside fellow contemporary photographers in the 4th Annual Photo Independent Art Fair in Downtown LA. Immordino describes herself as a humanitarian photographer creating work that highlights the human experience, which at times can be isolated, dark, and painful.
Immordino keeps it real, so to speak, through her process of capturing the moment to selecting the right medium to aid in the storytelling. She enjoys working with her hands and relishes the journey of ideation to completion. During this time is when she is living the art of creating which often results in what she calls an "alternative style of photography." This is where she applies unique techniques, such as photogravure, a process that burns away and permanently alters the surface of the photograph, to further enhance the creation.
In her current work, Immordino creates relatable moments that share her life stories and further current discussions about the post-modern thought of artistically giving voice to all that that is internal. Immordino will be debuting "Other World", a large-scale acrylic-mounted metallic print, which captures her feeling of being an outsider while growing up. It explores an alternate world that is both a part of her story, and that of the planet as she stands in silent protest against the coming nuclear war. As with her previous work, she challenges the viewer to start thinking and make a much-needed change or else their will be an inevitable fate filled with negativity, regret and ultimate devastation.
Images from the "Torn Volume 1" series and handmade "Through the Looking Glass" books will be available and on display during the show. Come experience life with Cathy Immordino and reflect on what makes your life worth capturing. Photo Independent runs April 21-23, 2017 at The Reef in beautiful downtown LA, and will be a part of Spring Art Week LA that includes the Los Angeles Festival of Photography, Photo Independent, and EXPO Contemporary.
Cathy Immordino is currently working toward her BFA at the Academy of Art in San Francisco. She has been featured in previous group exhibitions; L'estate B at the SRISA Gallery of Contemporary Art in Florence, Italy, the House Party Exhibition of Photography, and 2010's Month of Photography L.A. (MOPLA).