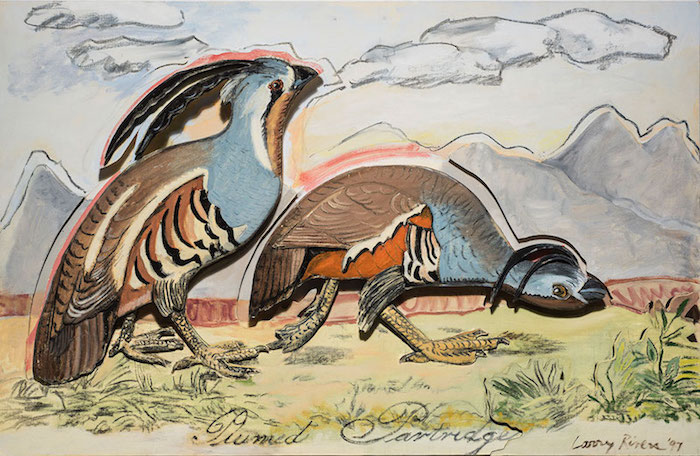 Saturday, April 1, 2017
6:00 pm - 8:00 pm
668 N. La Peer Drive, Los angeles CA 90069
101/EXHIBIT is excited to announce its upcoming exhibition Birds of America, a celebration of their new representational relationship with the Larry Rivers Foundation. A survey of works from Rivers' seminal body of work Birds of America, will be exhibited alongside works from over 20 contemporary artists who have been asked to create his or her interpretation of a plate of their choice.
Participating artists include: Alfred Steiner, Tom Sanford, Pedro Barbeito, Aaron Johnson, Jorge Santos, Jason Shawn Alexander, Chambliss Giobbi, Kristen Schiele, Kent Williams, Paul Paiement, Thomas Frontini, Patrick Neal, Daniel Horowitz, David Jacobs, Nelson Loskamp, Eve Wood, Robert Fleisher, Chase Westfall, Zara Feeney and more.
Birds of America will be on view at 101/EXHIBIT from April 1 – May 13, 2017 with an public opening reception Saturday, April 1 from 7-10pm.